Articles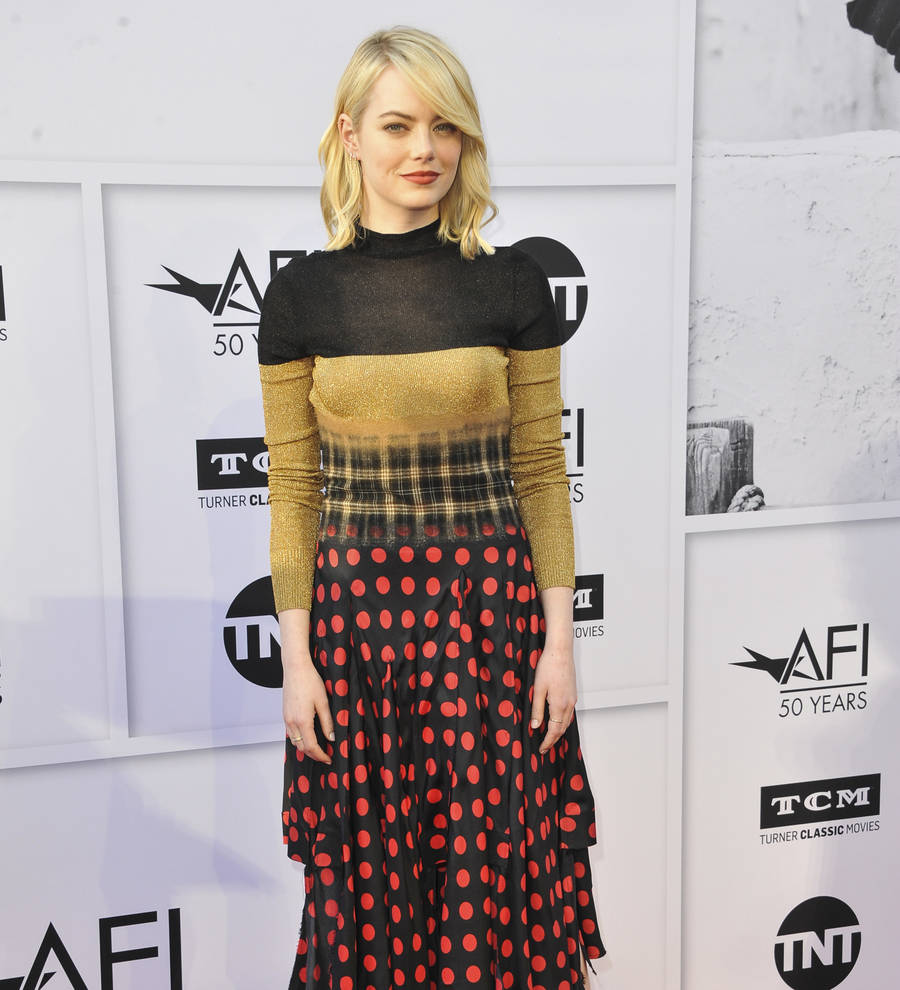 Emma Stone dresses her Oscar statue in rubber underwear
Emma Stone dresses her Oscar statuette in tiny rubber underwear she received from Academy Awards host Jimmy Kimmel.
The 28-year-old star received the Best Actress prize for her role in musical La La Land at this year's ceremony (17) in Los Angeles.
Jimmy, who introduced Leonardo DiCaprio to present her with the award, sent Emma the unusual gift which she has used to protect her Oscar's modesty.
"He sent underwear for (my Oscar), like rubber underwear, so he's wearing tighty-whities (tight, white pants)," the actress told America's People magazine. "Jimmy said, 'I'd like to bring some decency into your home.'"
However the star revealed her mother "holds on to" the statuette for safekeeping.
As well as taking home the Best Actress prize, Emma was at the center of an Oscars moment that has gone down in history, when her movie La La Land was mistakenly named as the Best Picture winner.
Emma was onstage with castmate Ryan Gosling when the film's executive-producer Jordan Horowitz had to halt his acceptance speech to reveal the real winners were those behind the movie Moonlight.
The error occurred as presenters Faye Dunaway and Warren Beatty read from a duplicate card documenting Emma's Best Actress win.
Despite losing out to Moonlight in heartbreaking fashion, Emma praised Barry Jenkins' film as the rightful winner in a post-Oscars press conference.
"Of course it was an amazing thing to hear La La Land (named as Best Picture)," she said. "I think we all would've loved to win best picture. But we are so excited for Moonlight. I think it's one of the best films of all time..."